ABOUT US
(Click on the image to see our brochure or

click here

)
WELCOM TO ROYAL DENTAL LABORATORY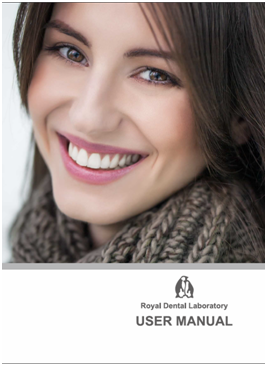 Royal Dental Laboratory Limited (ISO9001:2008 TUV Certification, 13485 Certification, US FDA NO. 3004086183 ) provides high quality products and services at low cost. Royal Dental Laboratory Limited is a wholly-owned subsidiary of Mega Medical Technology Limited, which is a limited liability company organized and existing under the laws of China, registered with the Company Registry of Hong Kong, and listed in Hong Kong, stock code 00876.HK. Established in 1994 by Dr. Tianyu Wu, the company specializes in crowns and bridges, veneers, all ceramic restorations, implant, attachment, orthodontic, full and partial dentures, flexible partial, metal framework and so on. Since 1995, Royal Dental Lab has been exporting products to Europe, United States and Japan, and has helped thousands of dentists to restore the oral health and smiles for their patients! We start Royal Dental Lab with the mission of maximizing consistency in this highly variable industry.
With over 20 years experience, we keep up to date with the latest development to offer you the best and up to date solution for patients. CAD/CAM technology is now playing a very important part to help us simplifying, shortening and perfecting our process for you. Royal Dental Lab is aiming at improving reliability, responsibility and enhancing both the doctor and patient's experience.
If you are ready to grow your business and improve patient care, call us to send your first case.